Buy CPAP Machine online in Lucknow at low Price
To eliminate or prevent snoring or sleep apnea, doctor recommends a device called CPAP (continuous positive airway pressure) machine. CPAP (Constant positive airway pressure) is an effective methodology of treating sleep apnea or Sleeping disorders. A CPAP machine delivers air with desired pressure to a mask in order to keep your upper airway passages open, thus preventing snoring and sleep apnea. Additionally, It could also be used to treat preterm infants having underdeveloped lungs. CPAP-Therapy is now universally accepted for patients Suffering from obstructive sleep apnea. Before prescribing CPAP-therapy, a Polysomnography needed or in different words a Sleep Study. PSG is used to diagnose sleep disorders. It includes for symptoms of sleep apnea, a disorder in which respiratory perpetually(i.e constantly) stops and restarts throughout sleep. We are Philips CPAP machine authorized dealer in Lucknow. We are also CPAP machine service provider in Lucknow authorized by Philips. You can buy CPAP Machine online in Lucknow at low cost. If you are searching for affordable Philips CPAP machine cost in Lucknow or cpap on rent near me then we are ready to serve you. We provide medical equipments on rent in Lucknow at minimum rate. We provide CPAP on rent in Lucknow at affordable rate. We provide BiPAP machine on rent in Lucknow too. We also provide oxygen concentrator on rent in Lucknow. CPAP Machine is best device for sleep apnea treatment. Philips CPAP machine is now available With no cost EMI upto 12 months.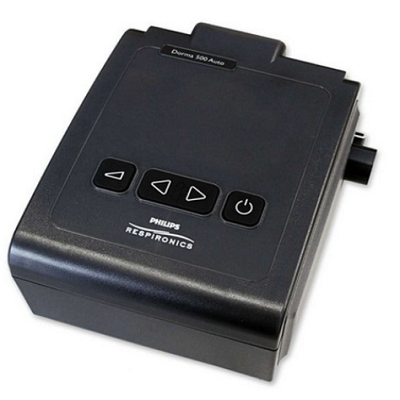 Dorma 500 Auto CPAP
Description

DORMA 500 AUTO CPAP'S Natural breathing makes positive airway pressure treatment for the treatment of sleep apnea. It's treatment fratures continuously screens the patient's breaths and consequently modifies the pressure according to the patient's necessity, i.e – builds the pressure when required and furthermore lower it when not, at this point required. Hence, helps in improving patient's solace and lessen commotion.

Features

Flex Pressure Relief
Quiet Operation
Auto Titrating
Encore Compatible
Integrated Heated Humidifier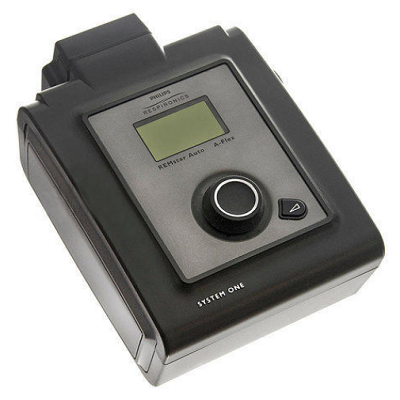 Remstar Auto CPAP
Description

The Philips Respironics REMstar Auto A-Flex system conveys positive airway pressure clinical consideration for the treatment of Obstructive sleep apnea to persistent respiratory patients thought over 30kg (66 lbs). it's to be utilized inside the home or hospital. It adopts a more astute strategy to the sleep management technique. it's clinically confirm auto CPAP equation is proposed to upgrade comfort even a ton of by coordinating pressure delivery to the respiratory cycle to allow best sleep clinical treatment consistently

Features

Integrated Oxymetry
SD card and modem supported
Advanced Event Detection
Heated Tube option
A-flex for comfort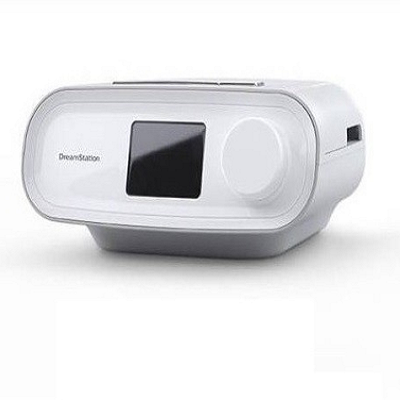 Dreamstation Auto CPAP
Description

The DreamStation Auto CPAP Machine is a cutting edge looking and overhauled machine with many propelled features to increase treatment viability and solace. It's additionally one of the calmest CPAP machines accessible today in the market, commotion at 25.8 decibels. This makes less unsettling influences for patient and consequently gives relax sleep.

Features

Waveform Data
Digital Autotrak
C-Flex, C-Flex+, A-Flex
Ez-Start, Auto Trial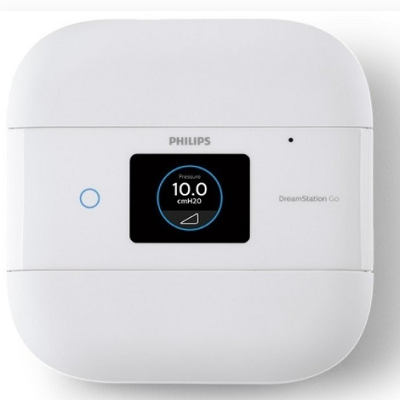 Auto Cpap DreamGo
Description

The Auto CPAP DreamStation Go is travel CPAP machine offered by Philips Respironics. It is an effectively versatile machine form as contrasted and other well-known DreamStation machines. The DreamStation Go is a large portion of the size of the other DreamStation machines and comprises of many travel-accommodating features and alternatives, for example, a USB charging port, battery capacity, and small scale tubing.

Features

Quiet Operation
Encore Compatible
Flex Pressure Relief
Integrated Heated Humidifier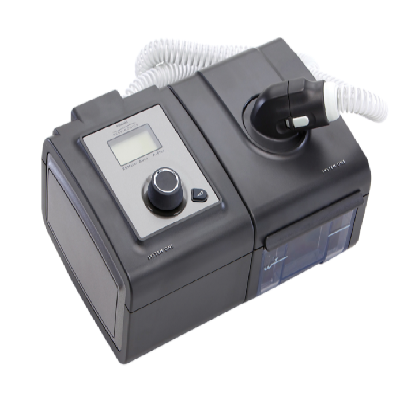 Remstar Auto Cpap with Humidifier
Description

The System One RemMstar Auto CPAP with heated humidifier is accessible for buy together or as an alternative. Respironics adds a Heated Tube to their Humidity System to make extreme solace and decrease "rainout" also called the irritating water in the mask. The degree of relative mugginess conveyed to the mask is balanced by examining the surrounding room temperature and air flow of the machine.

Features

Auto trial mode for flexible delivery
Opti-Start for customized pressure
Heated tube for more flexibility and patient comfort
Allies in Better Sleep and Breathing for better care
CPAP-check mode for optimal pressure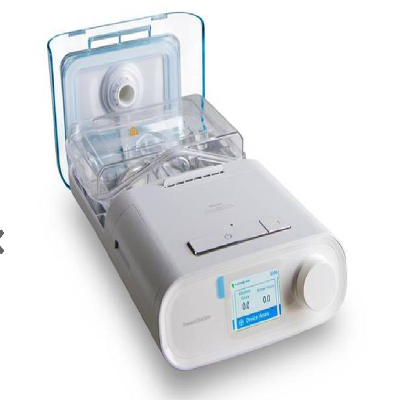 Dreamstation Auto Cpap with Humidifier
Description

The DreamStation Auto CPAP Machine is a smooth, easy to understand APAP machine from Philips Respironics. The machine has different progressed features included, for example, bluetooth network, SmartRamp, and OptiStart. The DreamStation Auto CPAP Machine with Humidifier offers many progressed features to advance treatment viability and solace. It consequently changes pressure during the night to give precisely the pressure you need.

Features

Bluetooth enabled connectivity
Display and track nightly use
Designed to reduce noise
Bluetooth enabled connectivity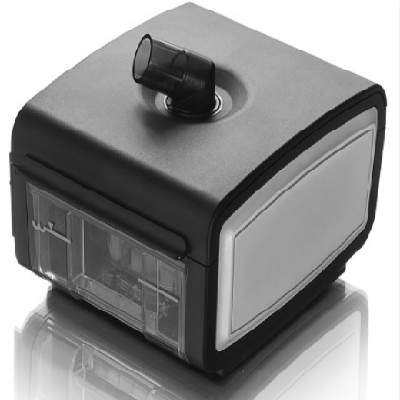 System one heated humidifier
description

The System One Heated Humidifier is an accessory for the BIPAP machine and cpap machine and is intended to give moisture to the patient in breath. The circuit comprises of a mask, tubing, and detached exhalation gadget. Philips Respironics 15 and 22mm tubing can be utilized with the air outlet port of it. System One Heated Humidifier improves the general execution of the CPAP/BIPAP gadgets. The humidification level is controlled through the yield of the warmed humidifier just as the temperature of the optional heated tubing.

Features

Cpap Accessory
Humidity Control
Protects Against Spillage
Light Weight And Easy To Use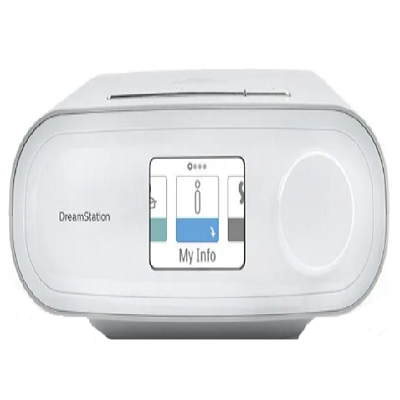 Dreamstation Auto
Description

DreamStation positive airway pressure (PAP) sleep therapy devices are designed to be as comfortable and easy to experience as sleep is intended to be. Connecting patients and care teams, DreamStation devices empower users to embrace their care with confidence, and enable care teams to practice efficient and effective patient management.

Features

Advanced features with Data tracking
Biflex pressure relief
Auto adjusting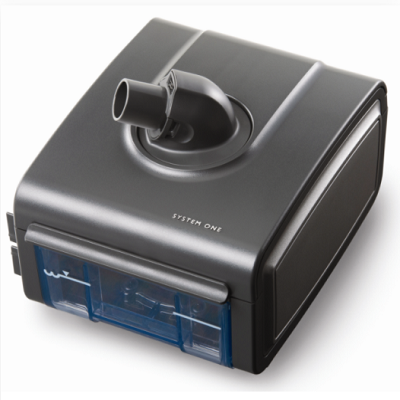 System one heated tube humidifier
Description

The System One Heated Tube Humidifier is PR System one 60 Series Heated Tube Humidifier with Heated Tube. It decreases rainout while guarding against machine water harm and upgrades air stream humidification. The humidifier modifies the humidification level considering room air temperature alongside the air stream of the machine. The Heated Tube changes with the humidifier to most extreme solace, which assists with expanding the success and efficiency of the treatment.

Features

Heated Tube Included
Dry Box Technology
Add Humidification To Therapy
Top-Mounted Connection For Ease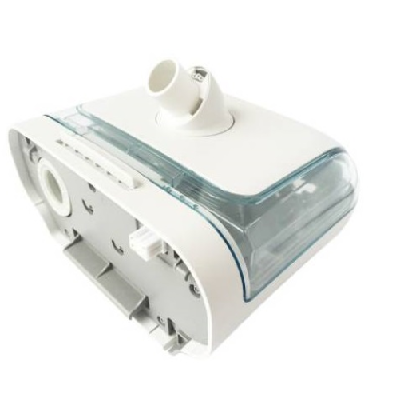 CPAP Dreamstation humidifier
Description

Dreamstation humidifier offers a standard fixed heating mode just as a "versatile" mode which consequently modifies moisture and heat levels. For expanded warmth include the optional heat for dreamstation cpap/bipap machines. Philips Respironics has not just revived humidification system with the DreamStation but, the re-creation is unquestionably clear too.

Features

Dry Box Technology
Compatible Hose Options
User-Friendly Chamber Design
Light Weight And Easy To Use
To purchase or to know more please contact at the contact details given below
Contact Us
Shop No-2 U.G.F.F.I. Shopping Complex, 37 Cantt Road, Burlington Chauraha, Lucknow – 226002
Your message has been sent. Thank you!