Buy B Braun 80% Alchohol-based Hand Rub, Sanitizer
Hand Sanitizers or hand rub is a liquid, foam, or gel that is used to disinfect hands. Nowadays during the spread of Covid-19, it is very important to follow the guidelines provided by doctors. And one of the best ways to stay safe from the corona is to wash hands regularly with handwash and water. Handwash and water are available at every place, so there is no water or soap, hand sanitizers are the best options to prevent germs from infecting your body.
Buy Sanitizer, hand rub with 80% alcohol composition
Sanitizers or hand rubs of different brands and different compositions are available in the market. But not all hand rub work against corona. the recommended one for COVID-19 is that which contains 70-90% alcohol. As per the World Health Organization(WHO) guidelines wash your hands with hand wash or soap for 20 – 30 seconds. Or if you are using Hand rub apply it to your hands for 20- 30 seconds. Recommended formula by WHO (1) 80% ethanol, 1.45% glycerol, and 0.125% hydrogen peroxide; and (2) 75% 2-propanol, 1.45% glycerol, and 0.125% hydrogen peroxide. Alcohol is important in sanitizers because alcohol destroys envelope protein that covers some viruses that may include coronavirus as well. The protein surrounding the virus is important for its survival. But hand sanitizers with the recommended volume of alcohol can destroy these germs and viruses. Hand rubs with less alcohol than recommended may only lower germs growth rather than killing.
Which Brand of Sanitizer, hand rub to pick?
Due to the CORONA spread, the demand for hand sanitizers increased very rapidly. Many local brands also appeared in the market, which is not providing the recommended solution. These local brands are temporary players in the market and that is why they don't care about people and people reviews. But established medical brands like B Braun cares about their reputation in the market, so the top-quality brand will always deliver the reliable item to its clients. So if you are looking to buy sanitizer d not compromise in the quality and only top and renowned brands can offer quality.
Where to buy B Braun 80% Alcohol-based hand rub, sanitizer?
Purchase it from any authorized store, selling top brand items. But purchasing from SSB Medicare Pvt ltd can let you get the genuine product at a very affordable cost. As SSB Medicare is the channel partner of B Braun, 3M, BPL, BD, Johnson & Johnson, and an authorized dealer of Philips. This makes SSB Medicare the most reliable seller of medical equipment and surgical items.
SSB Medicare Pvt Ltd
SSB Medicare Pvt Ltd is a 2014 established organization, dealing in different top quality medical equipment and surgical items. It is also an authorized dealer of Philips medical equipment, which incorporates a CPAP machine, a Bipap machine, oxygen concentrator, Patient monitor, etc. A pulse oximeter, Nebulisers, etc. from BPL. PPE kit from Romsons, and other medical, surgical items from top brands like BD, 3M, BD, Johnson&Johnson, etc. Delivering items in different parts of the country with quick and cheap delivery service.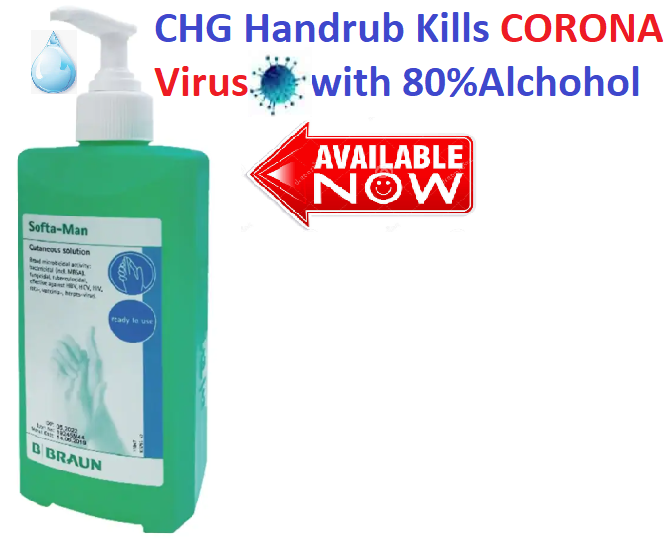 B Braun Sanitizer
Top Quality sanitizer
Kills Germs Instantly
Water not required
With 80% achohol , kills 99.99% germs
To purchase or to know more please contact at the contact details given below
Contact Us
Shop No-2 U.G.F.F.I. Shopping Complex, 37 Cantt Road, Burlington Chauraha, Lucknow – 226002
Your message has been sent. Thank you!