About Us
We are amongst leading supplier and dealer of Medical Equipments and accessories. Different Medical equipment incorporates Oxygen Concentrators, BIPAP , CPAP, Patient monitors, Ventilator machines Etc. Our Different medical equipment accessories includes 7.5 METER NASAL CANNULA, COMFORTGEL FULL MASK CUSHION, COMFORTGEL-BLUE FULL FACE MASK, CPAP-BIPAP FILTER, CPAP-BIPAP HOSE PIPE 22mm, DISPOSABLE PERFORMATRACK FULL FACE MASK, DREAMSTATION HOSE PIPE 15mm, DREAMWEAR HEADGEAR, DREAMWEAR NASAL MASK, EVERFLOW OXYGEN CONNECTOR, EVERFLOW OXYGEN FILTER, EVERFLOW OXYGEN HUMIDIFIER BOTTLE. We offer top quality products to our client as most reasonable cost. We also offer medical equipments on rent. Please call us for more information on 8400600800 or 8400700500 Oxygen Concentrator: Oxygen concentrators are medical devices that assist people who have a low level of oxygen in their blood. They are powered by plugging the device into an electrical outlet or by using a battery. If a battery is used, then it will need to be charged by plugging it into an electrical outlet. Most concentrators also come with an adapter so you can use the device while you drive.An oxygen concentrator receives air, purifies it, and then distributes the newly formed air. Before it goes into the concentrator, air is made up of 80 percent nitrogen and 20 percent oxygen. An oxygen concentrator uses that air then it comes out as 90 to 95 percent pure oxygen and 5 to 10 percent nitrogen. The nitrogen is separated to give the patient the highest dose of oxygen possible, as it is difficult to get that percentage of oxygen without the help of a medical device. Our different oxygen concentrator include oxygen concentrator everflow, simply Go portable oxygen concentrator and simply go mini oxygen concentrator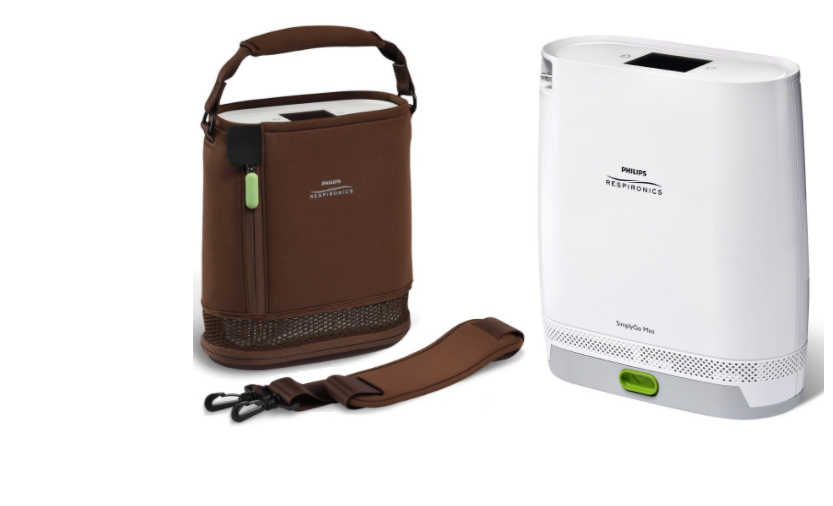 Simply Go Mini Portable Oxygen Concentrator.
The SimplyGo Mini portable oxygen concentrator (POC) is designed to help you grow your business by giving you the ability to offer light weight, attractive features, and true reliability that today's patients demand in a POC. At Philips Respironics, we have earned our reputation for designing and building excellence into all of our products. Now, with SimplyGo Mini, you can offer your patients the choice for excellence in lightweight portable oxygen concentrators.
SIMPLY GO PORTABLE OXYGEN CONCENTRATOR (With no cost EMI upto 12 months)
Reliably manage the therapy and lifestyle needs of your patients with just one POC.SimplyGo offers continuous flow and pulse-dose delivery in a device weighing 10 pounds. Simplify patient management – and your business – with SimplyGo.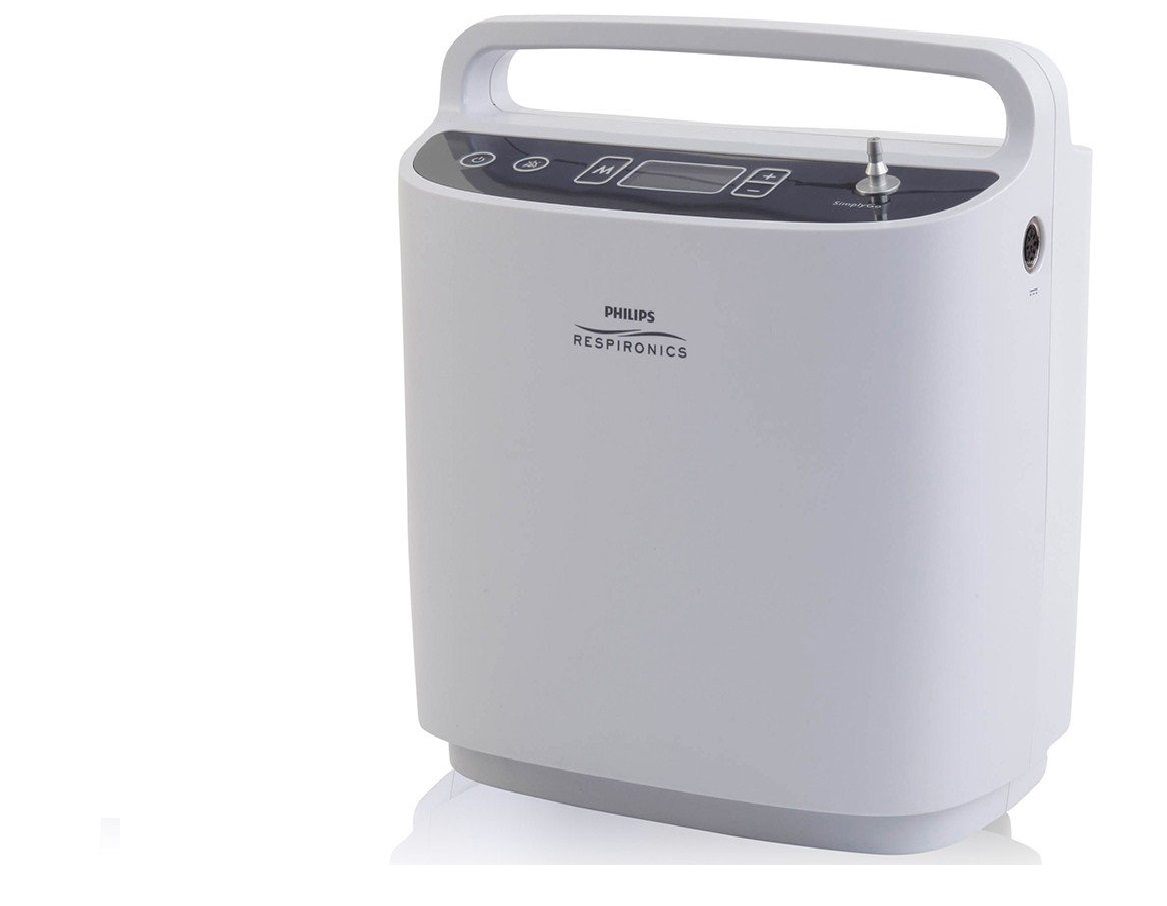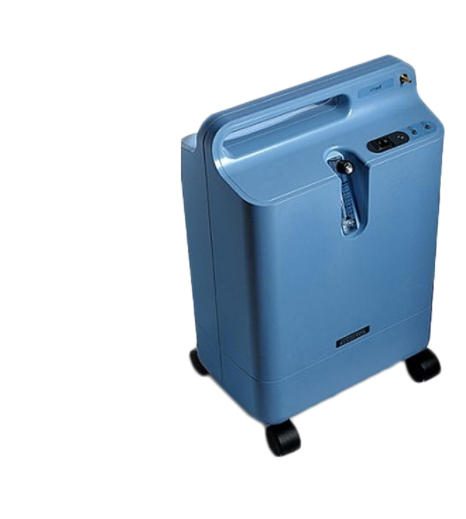 Philips Oxygen Concentrator Everflow (With no cost EMI upto 12 months)
Respironics Oxygen Concentrator is compact, has a streamlined and integrated handle, and weighs only 31 pounds. This results in lower shipping and storage costs and reduced risk of worker injury.
Accessories
There are wide range of oxygen concentrator accessories available nat our store.
EVERFLOW OXYGEN HUMIDIFIER BOTTLE
EVERFLOW OXYGEN CONNECTOR
Contact Us
:Shop No-2 U.G.F.F.I. Shopping Complex, 37 Cantt Road, Burlington Chauraha, Lucknow – 226002
Your message has been sent. Thank you!